Person in charge: Eris Wu eris@meanwell.com
+886-2-2299-6100 #350
MEAN WELL has more than 10,000 standard power supply models and a global professional technical service team. Through relevant technical consulting services, it can provide products and combined system solutions according to customer needs. 3+N products cover Rack Power, Modular Power and System Power and other products. They are combined with digital intelligent controllers or combined with more than 10,000 standard power supply models to provide multi-industry applications. The product strategy uses software, system, solution, and service as the framework to provide customers with system solutions that are cost-effective, high-yield, and high-added value.
Please click the Product Roadmap
New Products
SHP-30K Series
30KW 3 Phase 3 Wire High Efficiency Digital Power Supply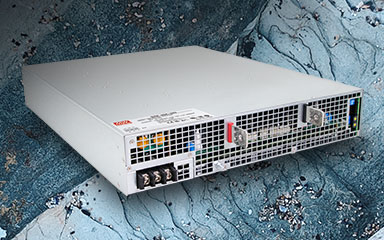 The global standard power supply leader, MEAN WELL, has officially launched the SHP-30K series: A 2U rack type high wattage standard power supply that is highly demanded and expected by customers around the world. The SHP-30K series is currently the world's highest wattage 30KW AC/DC single unit power supply, features 3 phase 3 wire AC input and provides four standard models of DC output, including low voltage 55V (<60V SELV) ...
More Information
NCP-3200 Series
3200W 2-in-1 Rack-mounted Switching Power Supply & Battery Charger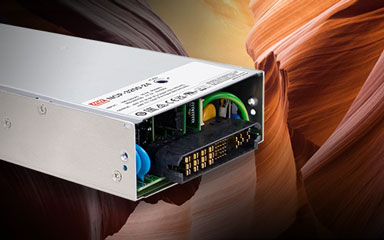 Considering the application requirements of energy supply systems, the 24 VDC/ 48VDC low-voltage DC power supply and charger output models are specially designed with firmware settings for 2-in-1 application via software settings, suitable for various kinds of light/heavy industrial machinery....

More Information
RST-7K5/15K Series
7.5KW / 15KW 3 Phase 4 Wire High Voltage DC Output Power Supply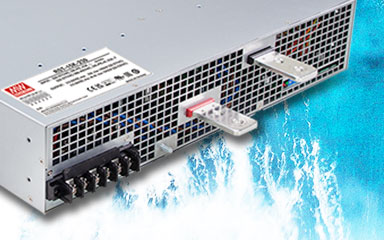 MEAN WELL has launched its latest three-phase four-wire AC input RST-7K5(7,500W) and RST-15K(15,000W) power supply with 95% high efficiency design, and the maximum parallel output power up to 30kW. Three different DC output models are provided, including 115V, 230V and 380V, which serve various industries, such as automatic industrial equipment, charging energy storage systems, centralized bus power, and many other applications...
More Information
Media Center
SHP-30K Series—
30KW 3 Phase 3 Wire High Efficiency Digital Power Supply
SHP-30K is an AC three-phase input to high-voltage DC power supply. The output voltage can be divided into 55VDC, 115VDC, 230VDC, and 380VDC. The product is designed with a height of 2U and is suitable for equipment applications such as communications, semiconductors, food processing, and industrial automation.
System Power—
Power Management and Energy Recycling Application Demonstration System
The cabinet-type system power supply consists of the controller CMU2C-R/CMU2A, power supply NCP-3200, energy recycling grid power inverter ERG-5000 and power meter. It can demonstrate AC-DC power management applications and DC-AC energy recycling applications. Additionally, when the DC sides of the system is co-connected, it can be used for product demonstrations to showcase various functions, including PV function, PC function, wireless communication function, and energy recycling function demonstrations, so that these demonstrations help customers better understand the capabilities of these products...

More Information
ERG-5000 Series—
Energy Recycling Burn-in System
ERG-5000(H) is an Energy Recycling Burn-in System with a rated input of 5kW and a maximum of 6kW. The energy-saving rate can reach up to 88%, ultimately helping save energy and reduce carbon. The burn-in mode can choose CC or CV mode. Users can choose suitable models based on burn-in and aging application requirements. Built-in CANBus communication protocol, which can be used with CMU2A or controlled and set by coding.

More Information