Since 2019, System Power product line which covers 1k-128kW+ output range was officially introduced. Adjust output voltage and other parameters, or multiply output power are as simple as assembling building blocks. So, it features very high flexibility that adjustments can be made to fit requirements of the end system. Products are certified by multiple safety standards, suitable for water treatment system, factory automation, Burn-in system, horticulture…etc . In addition, smart controller CMU1 & CMU2 can be used together to enhance local/remote monitor and control of the system. With above advantages, system power solutions can fulfill power needs in various industries.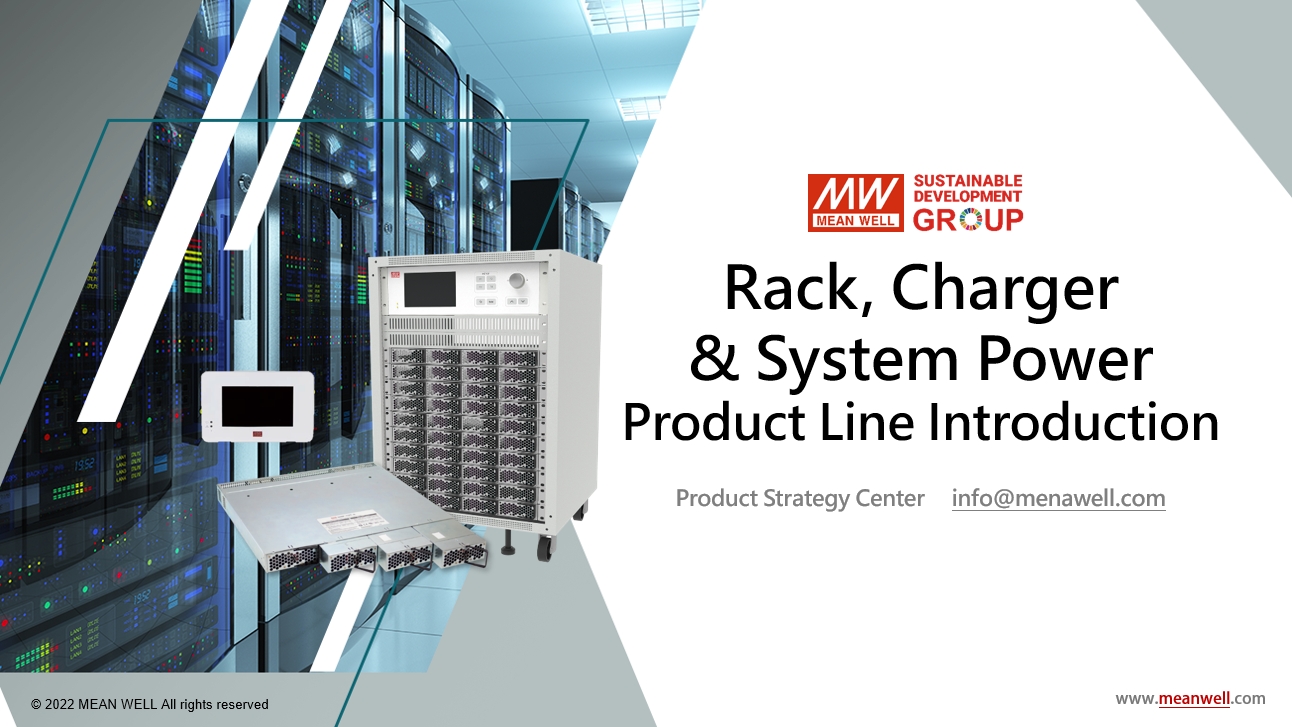 Complete Product Line Introduction
MEAN WELL standard PSU provides the wattage range from 1000~ 3200W, though the active current sharing design, with the combination of the rack shelf, the maximum power can be reached up to 128kW in total. When accompany the high power system with MEAN WELL smart controller CMU1 and CMU2, multiple applications can be fulfilled, such as power management, EV charging, horticulture…etc, which provide a total solution for various application.


New Products
CMU2 Series
Multi-Industry General-Purpose Smart Controller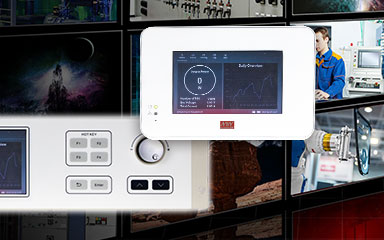 In order to realize the digitization and intelligence of control, MEAN WELL's third-generation multi-industry general-purpose intelligent controller CMU2 has built-in rich software and firmware, which can be used with the power supply DRP-3200 series to realize power management for Industrial applications. In addition, when accompany with ...
DRP-3200 Series
3200W Digitalized 1U Slim Size Parallelable High Efficiency Power Supply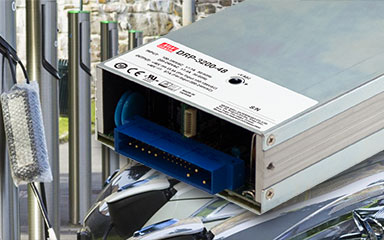 DRP-3200 is a 3.2kW single output rack-type/enclosed type AC/DC power supply in 1U low profile and a high power density up to 37W/inch3. This series operates at 90-264Vac input voltage and offers models with the DC output mostly demanded by the industry. Each model is cooled by thermostatically controlled fan.
RxP-1600 Series
1600W Programmable AC/DC Power Supply And Intelligent Charger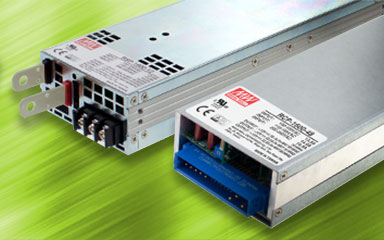 These four new 1600W power supply and charger series operate for the full range single phase input 90~264VAC, consisting of various models ranging between 12DC and 48VDC, respectively. In addition to the output programmable function, each standard series is equipped with PMBus (exception: optional spec for RSP-1600)...
Media Center
CMU2 Series— Power Management Demo Kit
CMU2 demo kit, the YHS-CMU2C, is a 2 in 1 marketing tool that contains a CMU2 with a DPU-3200. It is not only can demonstrate MEANWELL's smart power solution with the combination of programmable power supply DPU-3200 series and smart controller CMU2 in a seminar or booth. The demo kit but also can be utilized as a programmable, high power DC source in usage for RMA or application engineers to do verification of DC-DC and DC-AC products.

More Information
DRP-3200 Series Introduction
DRP-3200 is the latest 3200W AC to DC high power product series. It features fully digitalized design, high power efficiency, support hot plug, support communication protocols, multiply output power in parallel operation.
Install DRP-3200 in the standard 19" power shelf DHP-1UT-A, a 12.8kW power supply system can be configured in a short time. By stacking up 12.8kW power shelf in parallel, a 128kW power solution is made. No matter centralized or distributed power configuration is in need, MEAN WELL can offer power solutions required.

More Information