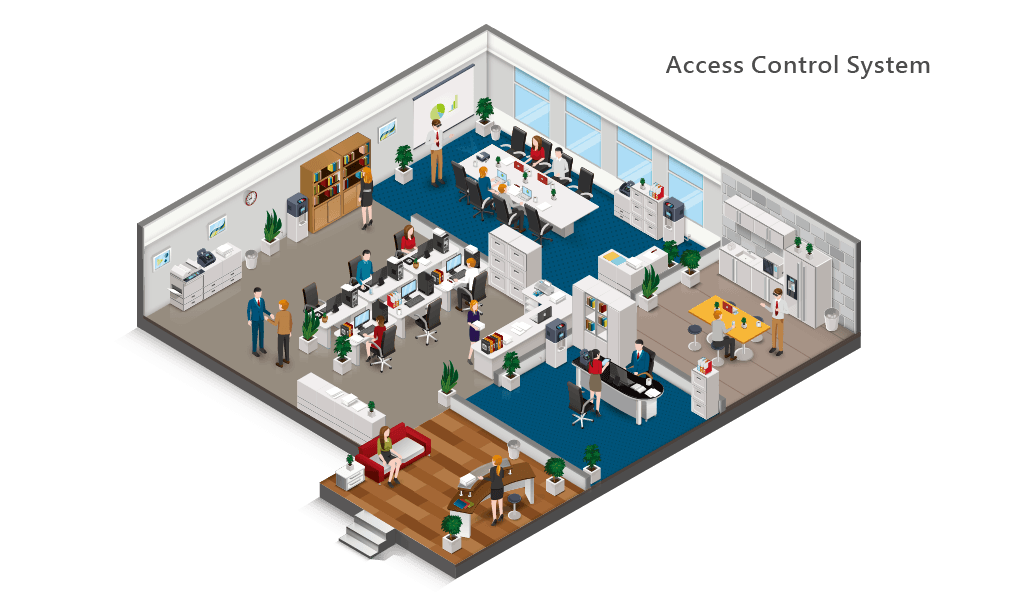 Provide campus access control and visitor management, includes facial recognition, attendance report, meal plans, elevator access, license plate recognition, employee ID, card issuance, and authority management platform. All functions are integrated into the all-in-one card platform, which enables quick and accurate access control and attendance management.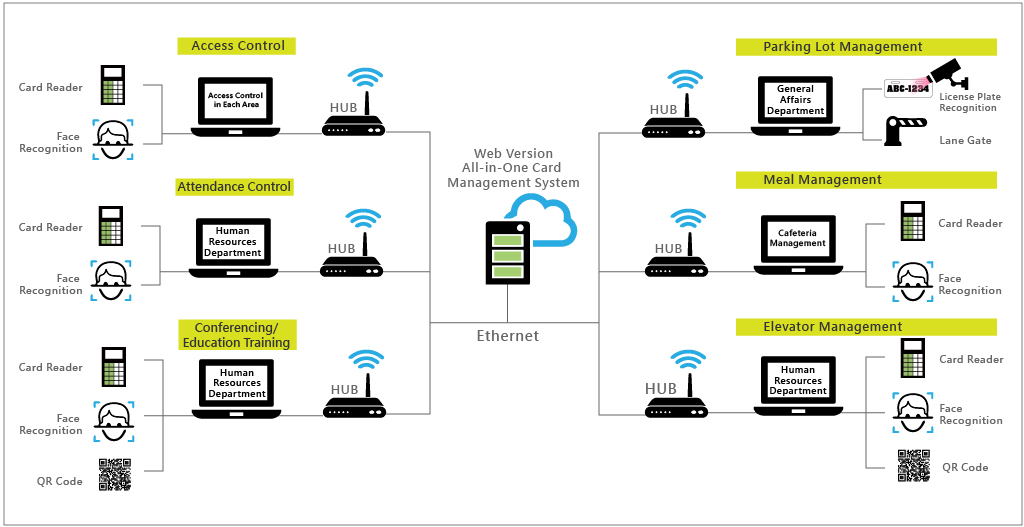 By utilizing the facial recognition technology, factory surveillance cameras, face recognition attendance machine, and the all-in-one card management system integrate and link with MEAN WELL human resources system to realize applications such as access control management, education check-in. Additionally, the 3-in-1 (facial recognition/QRcode/ID card) identification can enable more convenient and smooth access control.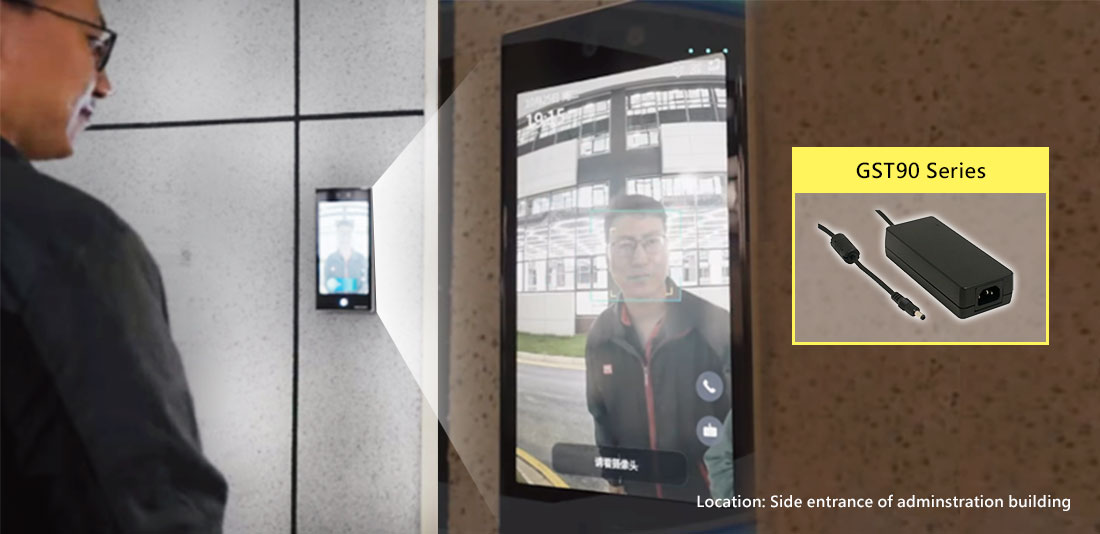 To prevent the novel coronavirus, MEAN WELL Group has strengthened epidemic prevention measures and promoted the health code management. QR codes can be generated through computers, mobile phones, and tablets. Visitors are judged by the status of the QR code, and the security guard office will scan and verify the code upon entering the factory. Employees are managed in accordance to MEAN WELL's human resources health status management.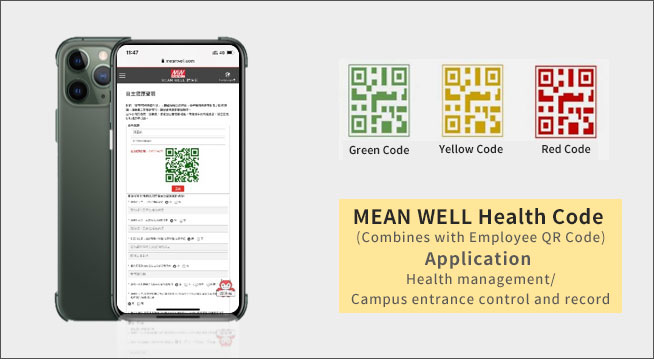 The conference attendance system integrates pre-meeting registration, meeting attendance, and post-meeting satisfaction survey processes, and combine facial/license plate recognition and MEAN WELL health code control. Participants fill in basic information and upload photos and license plate numbers in the conference registration system. On the day of the conference, license plate recognition and facial recognition will be used to report attendance.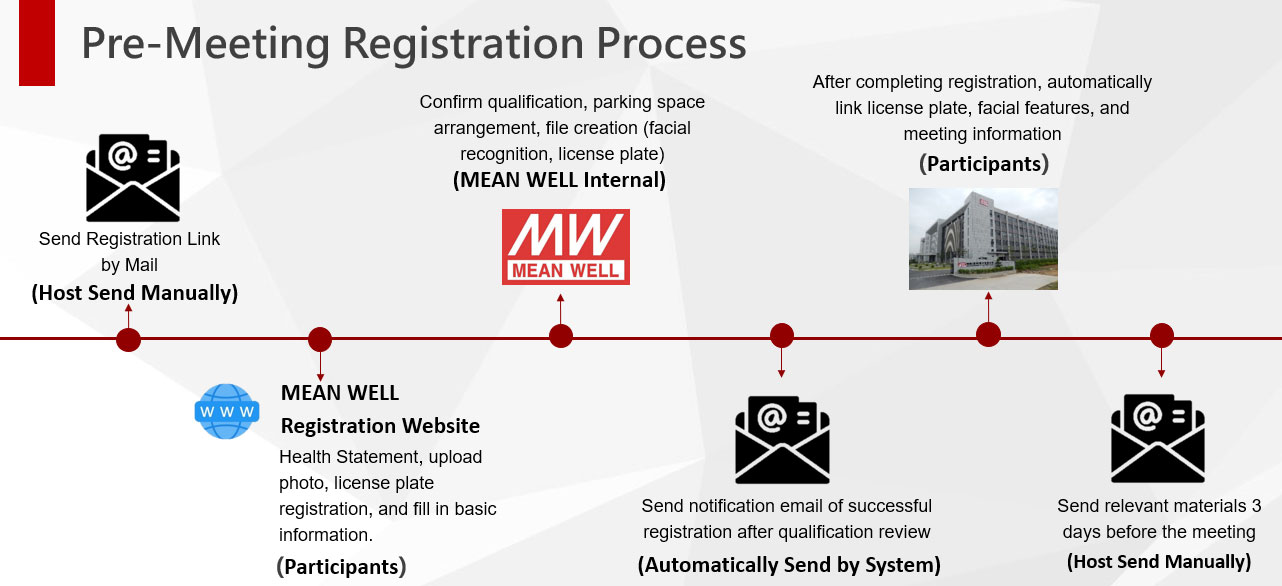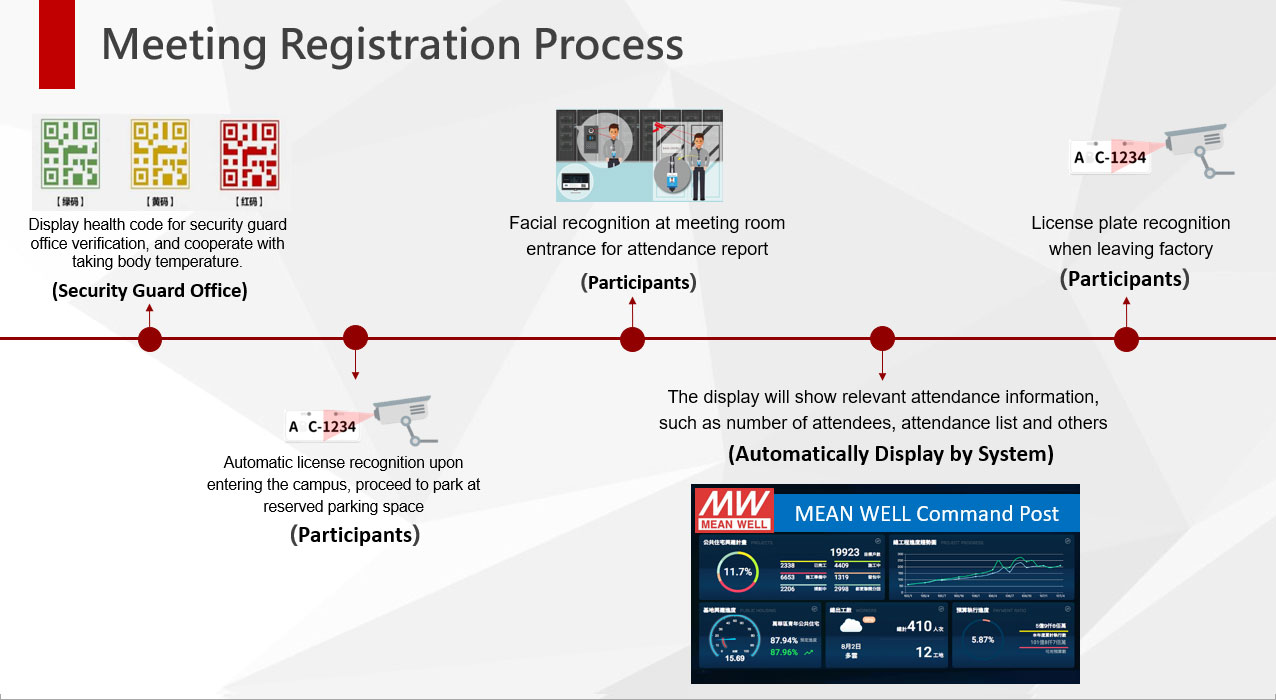 With the one pass card system, integrating employee/visitor license plates and car owner information, and filing the information in the system in advance to simplify the vehicle entry and exit process, enhance the visitor's entry and exit experience, and reduce the workload of the front desk.
Lane Gate Solution Recommendation:
LED Supplement Light Solution Recommendation: