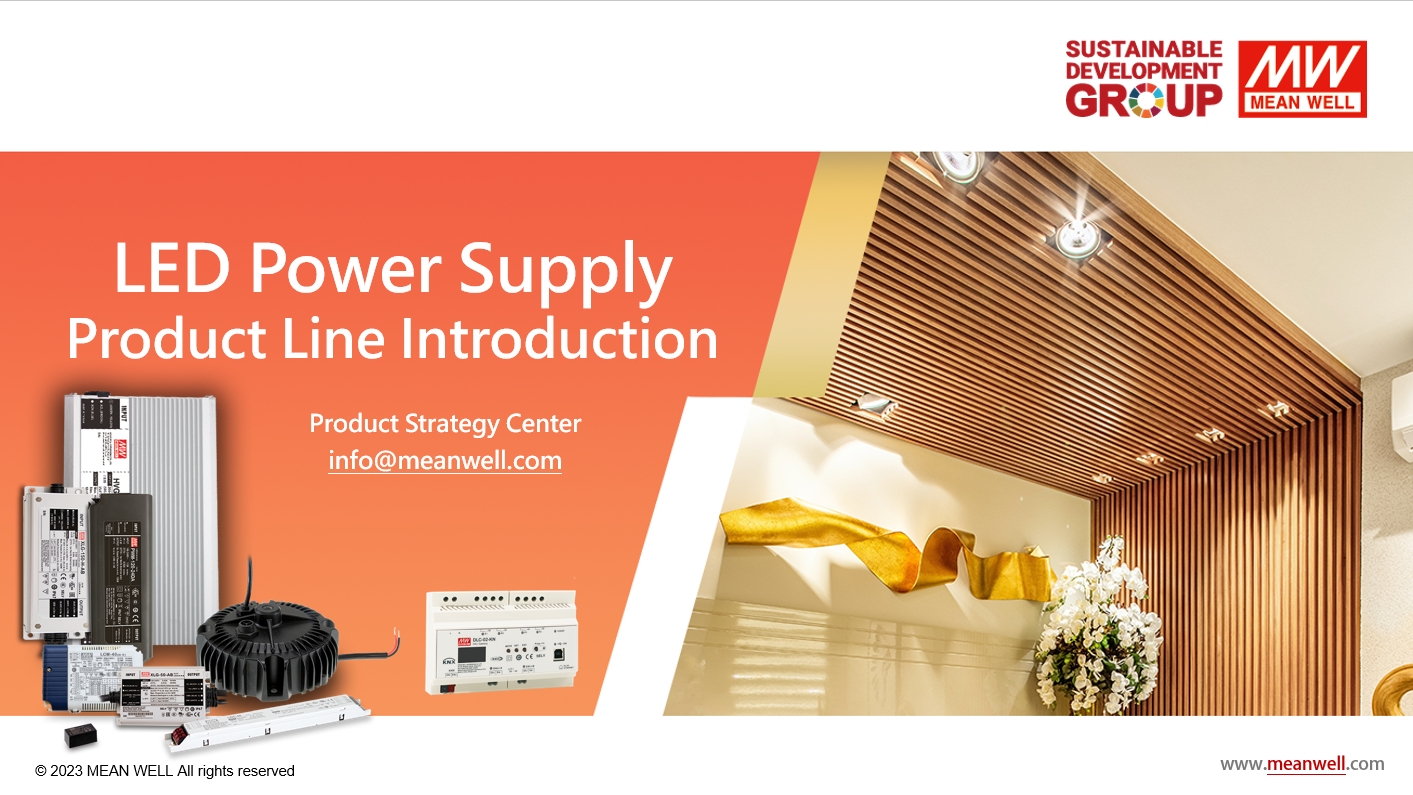 Product Roadmap
For more information on new products and products under development, please click the link below.
New Products
XLG-DA2 Series
50W~320W DALI-2 Digital Dimming LED Driver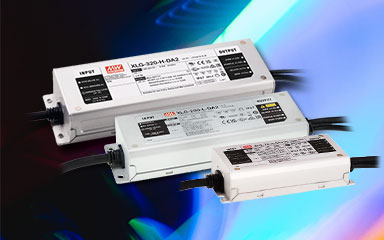 MEAN WELL's XLG series complied with the latest safety standards and isolated dimming design, covered both constant current and constant voltage applications. The series can be used with general constant current luminaires such as street light, floodlight, bay light or general 12V/24V/48V constant voltage LED strips ....
XLG-240/320-48-ABV
240W & 320W Agricultural Lighting LED Power Supply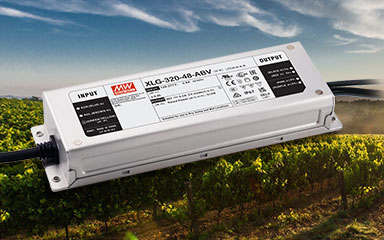 MEAN WELL currently offers three kinds of wattages for agricultural lighting products, customers can have more selection according to their site requirements. Also, DALI digital lighting control can be combined with MEAN WELL's DLC-02, DAP-04 for the lighting's process control or for different scenario settings if the customers have more flexible ....
SLD-150 Series
150W Ultra-Slim and Linear Type with Dual-certified LED Driver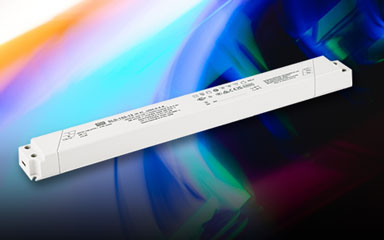 MEAN WELL's new SLD-150 Series LED drivers continue the ultra-slim and linear-shaped design of the previous SLD-50/80 series, and increases the overall wattage to 150W. The new SLD-150 Series provides power for a more complete range of decorative lighting/advertising light boxes or linear luminaires for ...
Media Center
SLD-150 Series:
150W Ultra-Slim and Linear Type LED Driver
The SLD Series features class II/2 (plastic housing) and insulated design, and can provide 12V/24V output for LED light strips, such as backlights for advertising light boxes or for linear type lighting luminaires. In addition, the SLD-150 Series also provides a 56V output model that can cover the 30V~56V voltage range for use with LED light boards. With SELV and isolated circuit design, this series can be a safer indoor LED driver.

More Information
DLC-02:
All-in-One Digital Smart Lighting Controller Application Introduction
With the market trend of 5G and smart home applications, the digital lighting system and building automation have attracted more attention. In order to enhance a better attraction, as well as a total solution demonstration to end users of the All-in-One digital lighting controller that is built for digital lighting system and building automation. The DLC-02 series can be perfectly matched with any DALI-2 and KNX-certified related products.

More Information
HVGC-1000 Series:
1000W LED Driver
With a wide range of input voltage 180~528VAC and a variety of dimming functions, the HVGC-1000 series is designed in compliance with the latest regulations. The output and dimming circuits are isolated from each other. The HVGC-1000 series can be directly used with a general single-phase 230V voltage or a 347V or 380V voltage derived from a three-phase voltage, which is convenient for customers to use in plant factories or stadium lighting applications.

More Information