B4. Medical Power Supply Hall
With a strong foundation in standard industrial power supplies, MEAN WELL officially entered the medical power supply market in 2000. Until now, MEAN WELL has launched more than 500 medical power supply models with complete product series, complete safety regulations, high reliability, and durability. With its commitment to the medical power industry, MEAN WELL currently ranks eighth in global medical power market share. MEAN WELL understands that medical power supply is equivalent to the heart of medical equipment and will continue to strictly select materials and provide high-quality, safe, and highly stable medical power solutions based on the ISO13485 medical factory quality control system!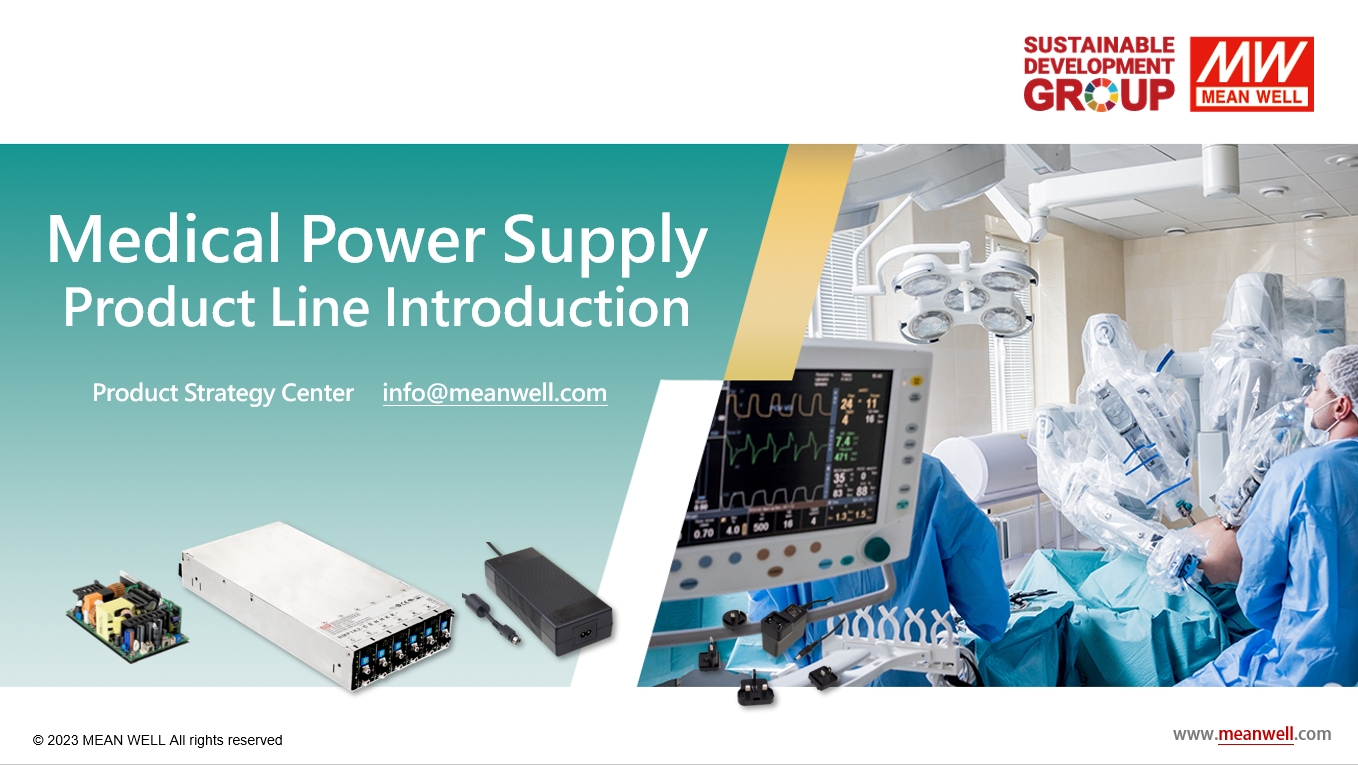 Product Roadmap
For more information on new products and products under development, please click the link below.
New Products
MPM-45/65/90 Series
45~90W Medical Grade AC/DC Encapsulated On-board Module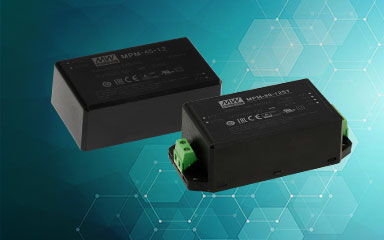 The MPM-45/65/90 series are on-board type medical power modules, and they are suitable for direct mounting and soldering onto the PCB. Alternatively, the MPM-45/65/90-xST screw terminal type models can provide additional mounting and wiring options. Key features of the products include: miniature size, meeting EN55011 Class B EMI performance without external components, 2 and xMOPP isolation level. The products are suitable for patient contact type BF medical equipment.

More Information
RPS-120/500 Series
120W/500W High Efficiency Miniaturized Medical Open Frame Power Supply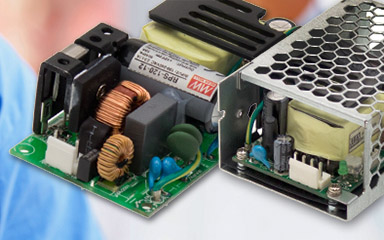 The RPS-120S/500 series are medical grade PCB type power supply, and they are designed with industry standard 3"x 2" and 5"x 3" footprints and mounting hole locations. This enables quick installation and system design, as there is no need to change the mounting hole locations in the system. Key product features: high power operation when convection cooled without external fan, and compatibility with both Class I (with FG) and Class II (no FG) installations.
NMP Series
650-1200W Configurable Modular Power Supply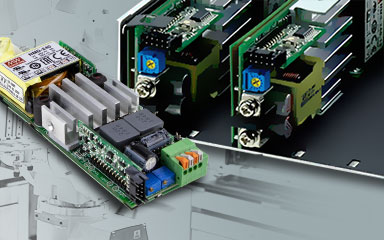 NMP series is equipped with smart control functions, for example, programmable voltage and current limit, remote ON/OFF, warning on overheating and DC OK signal to facilitate remote control and monitor. In order to realize thermal control, fan speed is automatically regulated through internal temperature detection circuit. 1U compact design considerably prompts to higher power density. As for product certification, NMP complies with medical standard (60601-1) and ITE standard (62368-1).
Media Center
NMP Series Introduction
NMP series is equipped with intelligent control functions, such as voltage and current control, remote power on and off, over temperature warning and DC OK signal, providing remote control and monitoring applications. For the performance of temperature control, fan speed is automatically adjusted through its internal temperature detection function. 1U miniaturized design significantly enlarges the power density. As for certifications, the NMP is medical (60601-1) and ITE (62368-1) dual safety approved.
More Information
NMP Selection Tool
GSM Series Introduction
The GSM family products are medical grade high efficiency external adaptors, and they provide high safety, reliability, and energy efficiency levels. The product family consists of 6~220W complete series, and they also come in different styles for customer selection, such as desktop vs. wall-mount types, or Class I and Class II usage options. Additionally, they are certified to CB/UL/TUV 60601-1 and 60601-1-11 medical safety approvals.

More Information
MPM & MFM Series Introduction
The MPM/MFM series are medical grade AC-DC on-board type modules, and their key features include: miniature size, Eco-friendly, meeting EN55011 Class B EMI performance without external components, compliance to latest edition of IEC/EN/ ANSI/AAMI ES 60601-1 medical safety standards, 2xMOPP isolation level, and low leakage current <80μA, etc.. The products are suitable for type BF medical equipment that requires ultra-low standby power consumption.

More Information
Solutions