MEAN WELL started with AC/DC enclosed type industrial power supplies, and later on developed DC-DC enclosed converters as a response to increasing market demands. In 1996, we launched the unique enclosed type SD series on the market, and then successively developed PCB type, encapsulated module type, DIN rail types, etc. MEAN WELL's DC-DC product line has the most diverse installation methods in the industry. MEAN WELL AC/DC+DC/DC power solutions can fully meet your one-stop shopping needs!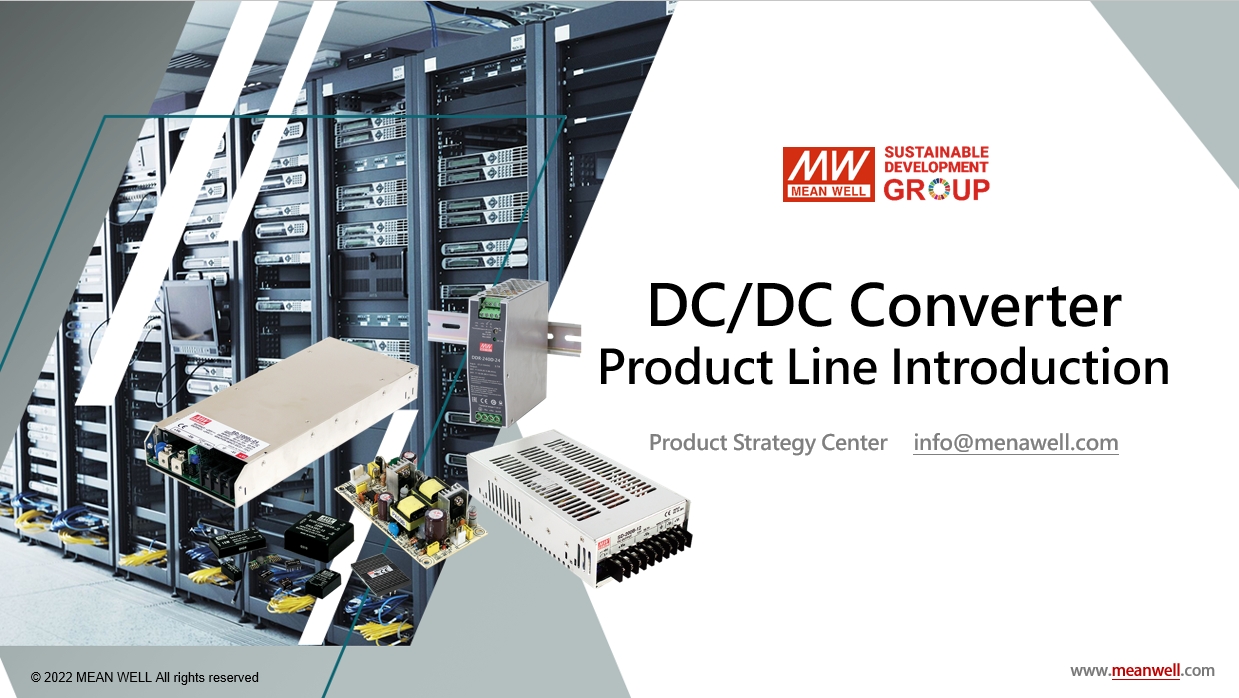 Complete Product Line Introduction
The main functions of the DC/DC converter include improve system isolation, voltage conversion (boost/buck), voltage regulation, etc. It can also be used with AC/DC+DC/DC to provide multiple outputs. MEAN WELL's DC/DC product line covers 0.5~1000W, with complete products and various installation types, including on-board encapsulated module type, PCB type, enclosed type and DIN rail type, etc., which have been widely used in communications, LED lighting, railway transportation, medical industry, solar photovoltaic system, and other diverse fields.
New Products
RQB40W12 Series
RQB150W3 Series
40W & 150W ¼ Brick Type Wide Input DC-DC Converter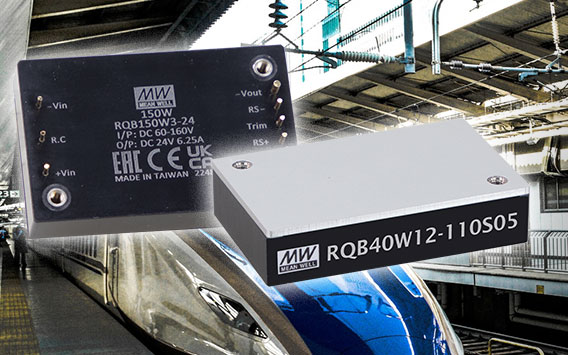 MEAN WELL is now launching the new ¼ brick type 40W RQB40W12 (12 : 1 14~160Vdc input) and 150W RQB150W3 ( 3 : 1 66~160Vdc input) product series to cover more application power requirements.Key product features include: ultra-wide input range that covers common voltages used globally in railway applications....
RSDH-150 Series
RSDH-300 Series
150W & 300W Ultra-Wide 250~1500Vdc Input Enclosed Type DC-DC Converter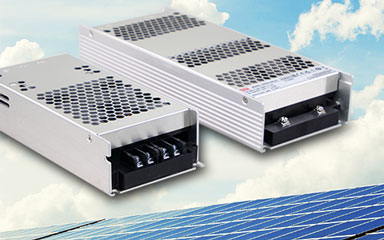 In recent years, the intensifying climate changes drove countries around the world to commit to the goal of Net Zero Emissions. Combined with increasing cost and shortage of natural resources, the demand for renewable energy such as photovoltaics and energy storage has increased drastically...
SKM30-N Series
DKM30-N Series
30W 2〞x 1 〞Wide Range Input Isolated DC-DC Converter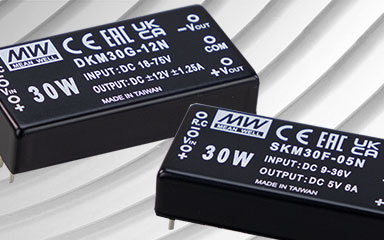 SKM30 series is a 2"x 1" DC-DC converter with 2:1 input range, which has been on the market for more than 10 years. In order to fulfill wider input range requirements, MEAN WELL is proud to launch our new 4:1 wide range input single output SKM30-N and dual output DKM30-N series that keep the same footprint....
Media Center
DDR Series Introduction
The DDR family consists of 15~480W DIN Rail type DC-DC converters, which has the advantages of easy assembly and disassembly, as well as neat and clean installation. The main features include: narrow width, fanless design, 2:1 or 4:1 wide input voltage, -40~+85℃ ultra-wide temperature, 3+1 parallel operation up to 1920W (by series), 4KVdc reinforced insulation, ITE CB/RCM/UL62368-1 and railway EN50155 certification. The DDR family is very suitable for industrial automation, ITE equipment, railway transportation and more.
More Information
Solutions