MEAN WELL started with AC/DC enclosed type industrial power supplies, and later on developed DC-DC enclosed converters as a response to increasing market demands. In 1996, we launched the unique enclosed type SD series on the market, and then successively developed PCB type, encapsulated module type, DIN rail types, etc. MEAN WELL's DC-DC product line has the most diverse installation methods in the industry. MEAN WELL AC/DC+DC/DC power solutions can fully meet your one-stop shopping needs!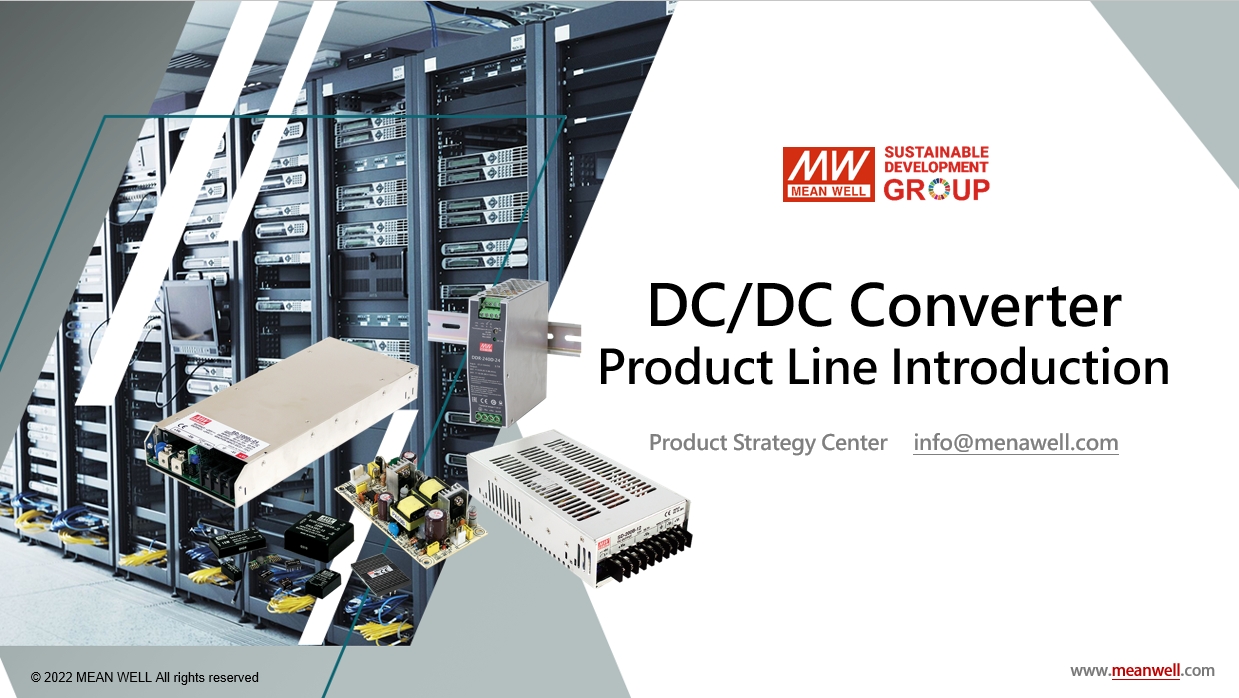 Complete Product Line Introduction
The main functions of the DC/DC converter include improve system isolation, voltage conversion (boost/buck), voltage regulation, etc. It can also be used with AC/DC+DC/DC to provide multiple outputs. MEAN WELL's DC/DC product line covers 0.5~1000W, with complete products and various installation types, including on-board encapsulated module type, PCB type, enclosed type and DIN rail type, etc., which have been widely used in communications, LED lighting, railway transportation, medical industry, solar photovoltaic system, and other diverse fields.
New Products
SPOL-01/12 Series
1A/12A Ultra Compact SMD Type Non-isolated DC-DC Regulator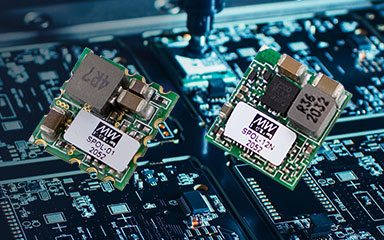 The SPOL-01/12 series are 1 Ampere and 12 Ampere non-isolated programmable point-of-load DC-to-DC converter with SMD package ideal for embedded applications. Its main features include ultra-compact size, wide input range 3 ~ 14.4 Vdc, tunable output voltage from 0.6 ~ 5.5 Vdc...
SBTN/SFTN/DETN
01/02-N Series
1~2W SMD Type DC/DC Converter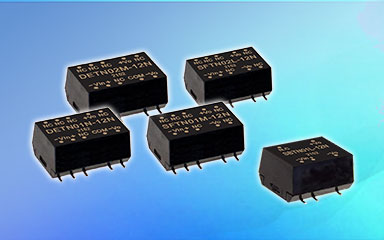 The 5 new series aim to serve as alternative options for the 5 already launched series, the SBTN01, SFTN01, DETN01, SFTN02, and DETN02.The new products are pin-to-pin compatible with the older series in order for seamless transition and replacement for the end system PCB...
N78xx Series
1A Miniaturized DC/DC Switching Regulator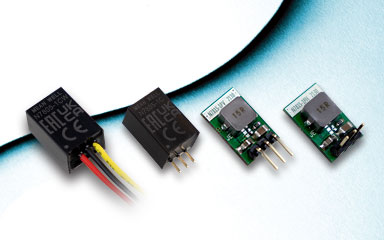 The biggest advantage of using the N78xx series is that no external heat sink is required thanks to its 96% high efficiency, allowing system designers to easily solve heat dissipation problems. The N78xx is suitable for various types of electronic meters, power supplies, distributed systems, and others...
Media Center
DDR Series Introduction
The DDR family consists of 15~480W DIN Rail type DC-DC converters, which has the advantages of easy assembly and disassembly, as well as neat and clean installation. The main features include: narrow width, fanless design, 2:1 or 4:1 wide input voltage, -40~+85℃ ultra-wide temperature, 3+1 parallel operation up to 1920W (by series), 4KVdc reinforced insulation, ITE CB/RCM/UL62368-1 and railway EN50155 certification. The DDR family is very suitable for industrial automation, ITE equipment, railway transportation and more.
More Information
Solutions