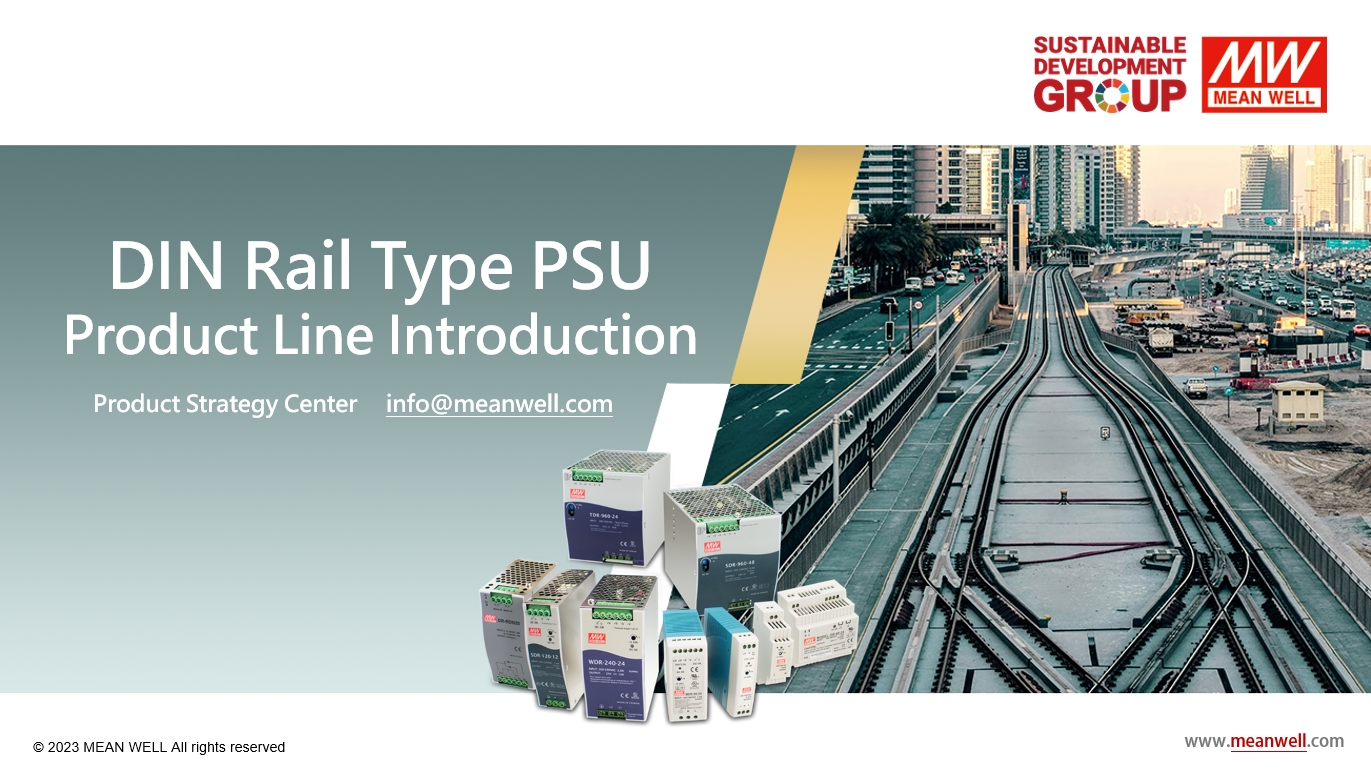 Product Roadmap
For more information on new products and products under development, please click the link below.
Product Roadmap (PDF)
New Products
DRS-240/480 Series
240W / 480W All-in-One Intelligent Security Power Supply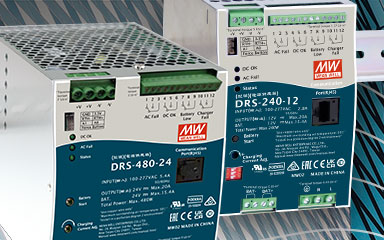 The most attractive feature of DRS-240/480 is the multi-functional integration, which includes AC-DC power supply, battery charger, DC-UPS and communication monitor in a single compact package. Other outstanding features include 90~305Vac input applicable to all parts of the world, compliance with safety control regulations and alarm signals, and automatic load priority power balancing (the battery will be charged with excess power). Additionally, the product has built-in MODBus communication interface, and charging parameters can be adjusted via SBP-001. ....

DRC-180 Series
180W DIN Rail Type Security Power Supply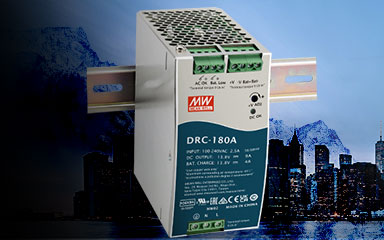 This product is suitable for installation in the TS-35/7.5 or TS-35/15 rails inside the power distribution box. Not only is the 90~264VAC voltage input applicable to all parts of the world, but also two models of 13.8VDC and 27.6VDC are planned for more customer selections. The DC output side is divided into the main output (CH1), which can be used for the load equipment and the auxiliary output (CH2), which can charge the battery at the same time. In addition, it also has AC OK, battery low voltage alarm, and can form a DC-UPS backup system with an external battery....

DUPS20/40 Series
20A/40A DIN Rail Type Uninterruptible DC-UPS Module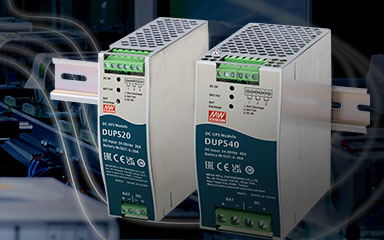 In order to provide more cost-effective DC backup solutions, MEAN WELL has launched a new-generation DUPS20/40 series. The DC-UPS module is paired with a power supply and an external battery to achieve the backup function.The main function of DUPS20/40 is to monitor DC output voltage as well as to charge the battery to ensure the continuous operation of entire system (backup period depends on the load and battery capacity). When the AC mains fails or is interrupted, the load will be immediately connected to the battery pack to avoid...
Media Center
DIN Rail Introduction: Why & How to Choose MEAN WELL DIN Rail PSU
MEAN WELL is an international well-known brand. It has more than 200 distribution channels worldwide and sold to more than 80 countries. The full product line of DIN rail power supplies covers from 10 to 960W, nearly 200 models, including AC/DC 1~3 phase input, DC-DC and various peripheral modules. It has been widely used in industrial control automation, building automation, information communication equipment, railway transportation... and other industries.

More Information
DIN Rail Type Product Line Introduction
The portfolio of MEAN WELL DIN rail power supply is complete, including AC/DC metal and plastic case design, DC/DC, and peripheral modules. On demand, you can buy easily through MEAN WELL branch offices and more than 200 distribution channels in more than 80 countries.


More Information
DIN Rail Type Backup Buffer Module
DBUF20/40 is a 20A/40A backup buffer module. The main feature is to provide a short buffer time through internal electrolytic capacitor energy storage. DBUF20 can buffer 350ms under 20A conditions, and DBUF40 can buffer 250ms under 40A conditions, without additional connection Battery, avoiding regular battery replacement can reduce system maintenance costs.


More Information