A1. Enclosed Type PSU Hall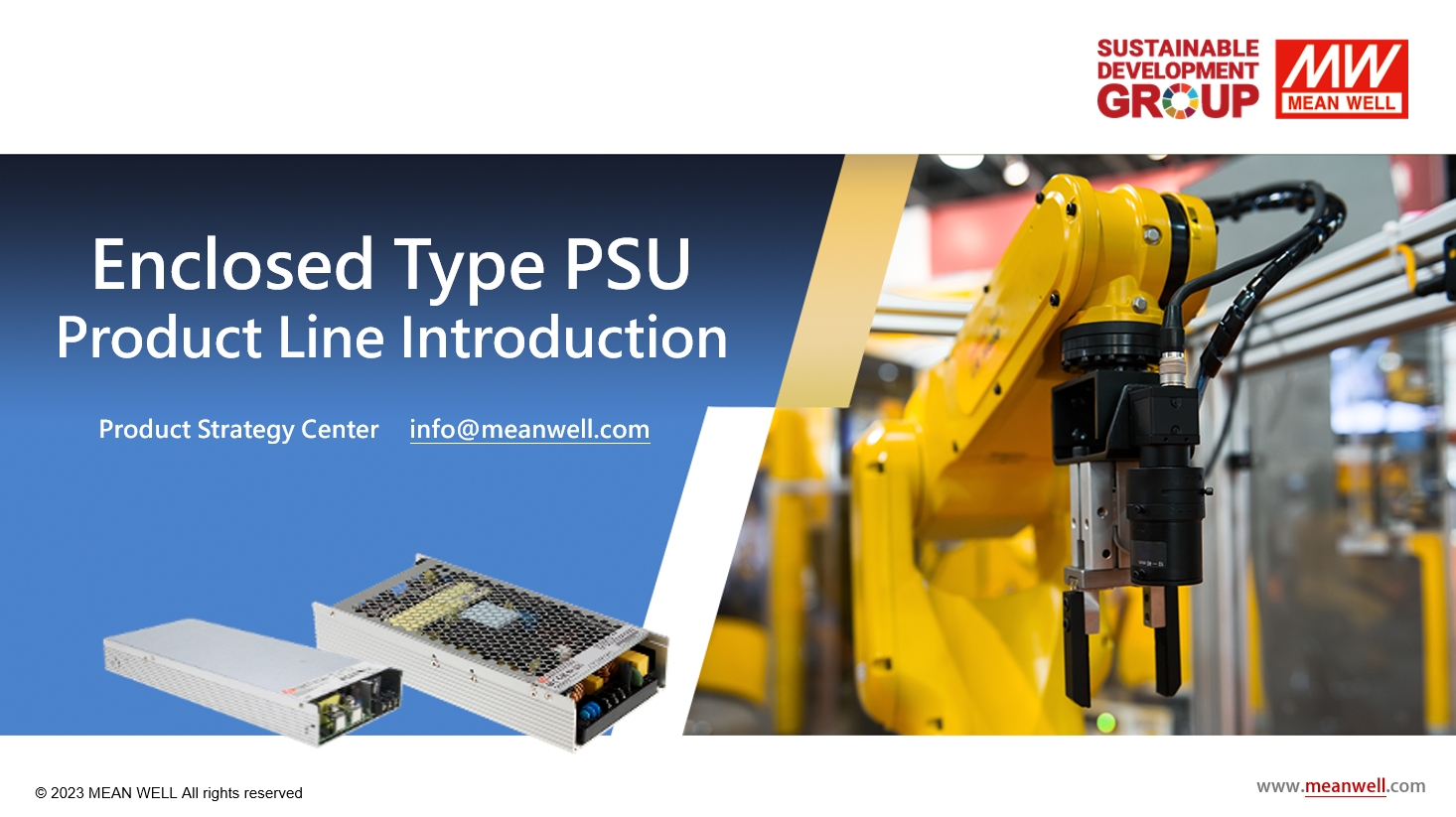 Product Roadmap
For more information on new products and products under development, please click the link below.
New Products
SHP-30K Series
30KW 3 Phase 3 Wire High Efficiency Digital Power Supply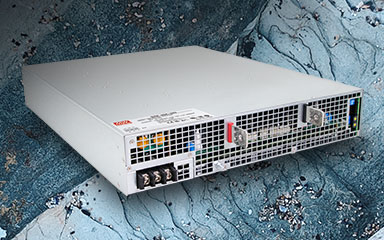 The global standard power supply leader, MEAN WELL, has officially launched the SHP-30K series: A 2U rack type high wattage standard power supply that is highly demanded and expected by customers around the world. The SHP-30K series is currently the world's highest wattage 30KW AC/DC single unit power supply, features 3 phase 3 wire AC input and provides four standard models of DC output, including low voltage 55V (<60V SELV) ...


More Information
HRPG-1000N3 Series
1000W Enclosed Type Power Supply with 320% Peak Power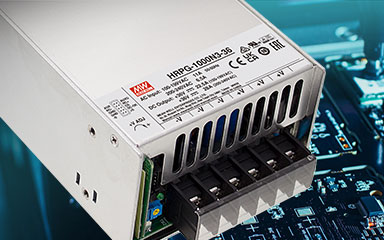 HRPG-1000N3 series, the brand new enclosed type power supply with 320% peak power that meets the customer's higher wattage requirements. The enclosed type applications are used in a wide range of industrial fields, including various motor equipment or electronic control applications. When operated with inductive loads such as motor products, a higher startup power needs to be provided at the moment; or when operated with electronic control circuits....


More Information
LRS-N2 Series
100W~600W Enclosed Type Power Supply with 200% Peak Power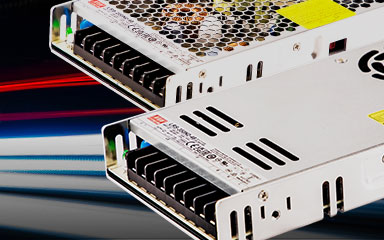 The biggest difference between the newly-launched LRS-100/200/350/600 N2 series and the previous LRS is providing instant 200% peak power for up to 5 seconds, which reduces the issues when matching with various instantaneous high current during startup applications. Customers don't need to buy higher wattage, simply use it with a normal wattage that combined with instantaneous peak power. By doing so, this can not only reduce the purchasing cost...

More Information
Media Center
30KW 3 Phase 3 Wire High Efficiency Digital Power Supply — SHP-30K Series
SHP-30K is an AC three-phase input to high-voltage DC power supply. The output voltage can be divided into 55VDC, 115VDC, 230VDC, and 380VDC. The product is designed with a height of 2U and is suitable for equipment applications such as communications, semiconductors, food processing, and industrial automation.
2200W Bidirectional Power Supply with Energy Recycle Function — BIC-2200 Series
In supporting the growing demand for EV charging devices, battery testing and other energy storage systems, it maintains maximum efficiency to reduce operational costs. MEAN WELL's bidirectional power supply, BIC-2200 series, is your excellent power choice.
7500W 3 Phase 4 Wire High Voltage DC Output Power Supply — RST-7K5 series
MEAN WELL's high voltage DC output power supply, RST-7K5 series, provides 3 different DC output models, including 115V, 230V and 380V, which serve various industries, such as automatic industrial equipment, charging energy storage systems, centralized bus power, and many other applications. In addition, RST series also provides a choice of two different cooling methods, the forced-air cooling type with built-in fans (RST-7K5/15K) and the water-cooling type (RST-7K5L), either of which can be easily selected according to the characteristics of the equipment or the environment.
More Information