A1. Enclosed Type PSU Hall
Person in charge:Rex Lin rex.lin@meanwell.com
+886-2-2299-6100 #618
The enclosed type power supply(PSU) is featured with a metal enclosure and the terminal block design, allowing the installer easily to lock it. After years of R&D and manufacturing, the portfolio of the enclosed type PSU cover low to high power from 15W to 10000W. The complete product line includes economical, conduction-cooled, special for harsh environments, wide-range voltage output, and parallel connection models. In line with the vast needs of the market and compliance with worldwide certifications. The products have been widely used in various fields such as automation control, data center, surveillance security, high-precision industry, and medical treatment.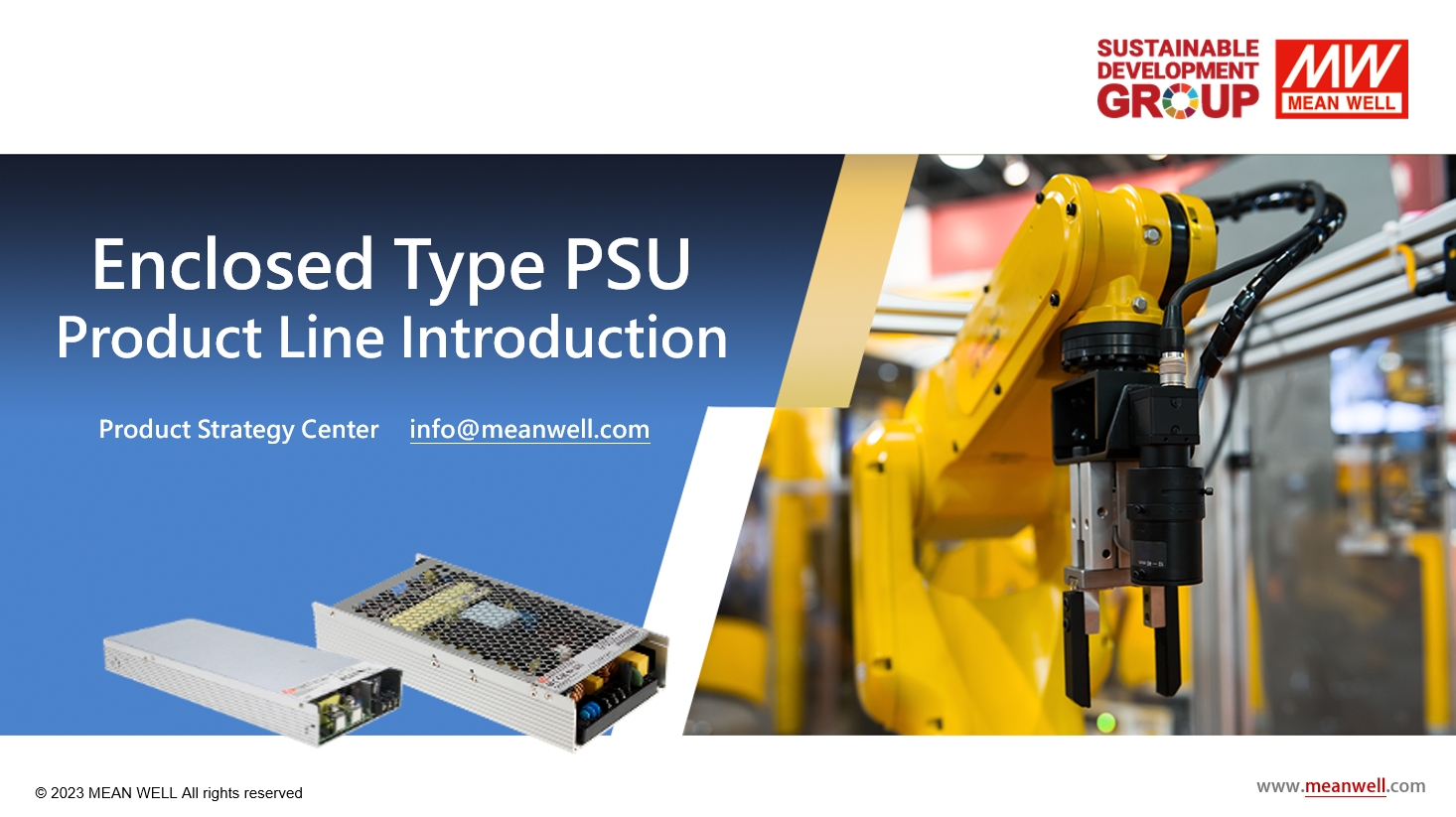 Product Roadmap
For more information on new products and products under development, please click the link below.
New Products
NCP-3200 Series
3200W New Generation 2-in-1 Rack-mounted Switching Power Supply & Battery Charger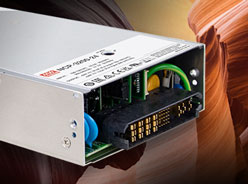 Considering the application requirements of energy supply systems, the 24 VDC/ 48VDC low-voltage DC power supply and charger output models are specially designed with firmware settings for 2-in-1 application via software settings, suitable for various kinds of light/heavy industrial machinery and equipment, automation or mobile equipment, 5G or all kinds of ....


More Information
ERG-5000 Series
4 channels 5kW Energy Recycling Grid Type Power Inverter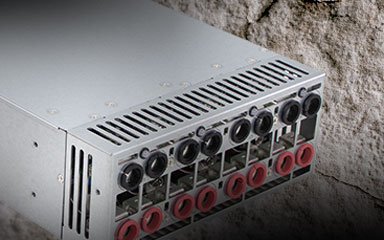 MEAN WELL - the world leader in standard power supply, in response to global concern for environmental protection, green energy, energy conservation and carbon reduction, has developed an energy recycling grid type power inverter: ERG-5000 series. This series is suitable for front-end manufacturing, power supply or battery production, and other test-related equipment applications, or for back-end customers using the series for end products....


More Information
RST-7K5/15K Series
7.5KW / 15KW 3 Phase 4 Wire High Voltage DC Output Power Supply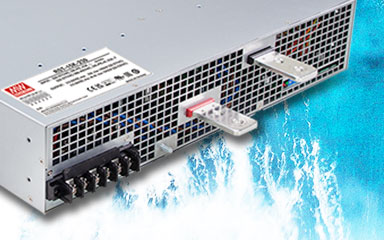 MEAN WELL has launched its latest three-phase four-wire AC input RST-7K5(7,500W) and RST-15K(15,000W) power supply with 95% high efficiency design, and the maximum parallel output power up to 30kW. Three different DC output models are provided, including 115V, 230V and 380V, which serve various industries, such as automatic industrial equipment, charging energy storage systems, centralized bus power, and many other applications...

More Information
Media Center
SHP-10K Series —
2300W harsh environment and 5G telecom power supply
SHP-10K is a 3ψ3W high output DC voltage switching power supply. According to the cooling method of power supply, it can be categorized into two types. Forced air cooling and water cooling. Each model suits in different applications, such as telecom, industrial automation, EV charging,and other related industrial cases.
HEP-2300 Series —
2300W harsh environment and 5G telecom power supply
The newly launched HEP-2300 series also provides high voltage output models, including 115V/230V and 380V, which can be operated for new applications, such as charging equipment, electrolysis equipment, laser cutting and UV curing equipment. It is also suitable for high dust environments or indoor and outdoor equipment.
LRS Series Introduction
LRS series includes 5V, 12V, 15V, 24V, 36V and 48V output models. In addition to being 90% efficient, the metal case design enhances heat dissipation, and allowing normal operation in the temperature range of -25°C to +70°C. It has perfect protection function and anti-5G vibration capability; it complies with UL62368-1 international safety regulations, providing cost-effective solutions for various industrial applications.
Solutions