KNX Building Automation Hall
KNX is the only home and building control standard running global certification schemes. The idea behind KNX is as simple as it is ingenious. KNX combines all main building functions like lighting, shutter control to heating, ventilation, security, energy management and more into one intelligent system. In this system, all devices communicate with one another via a single bus cable which is installed alongside the normal power lines. This means that all electrical functions are connected with one another via the bus system, which helps to lower operational costs resulting in considerable energy savings, to save installation time as well as to increase flexibility and adaptability to future developments.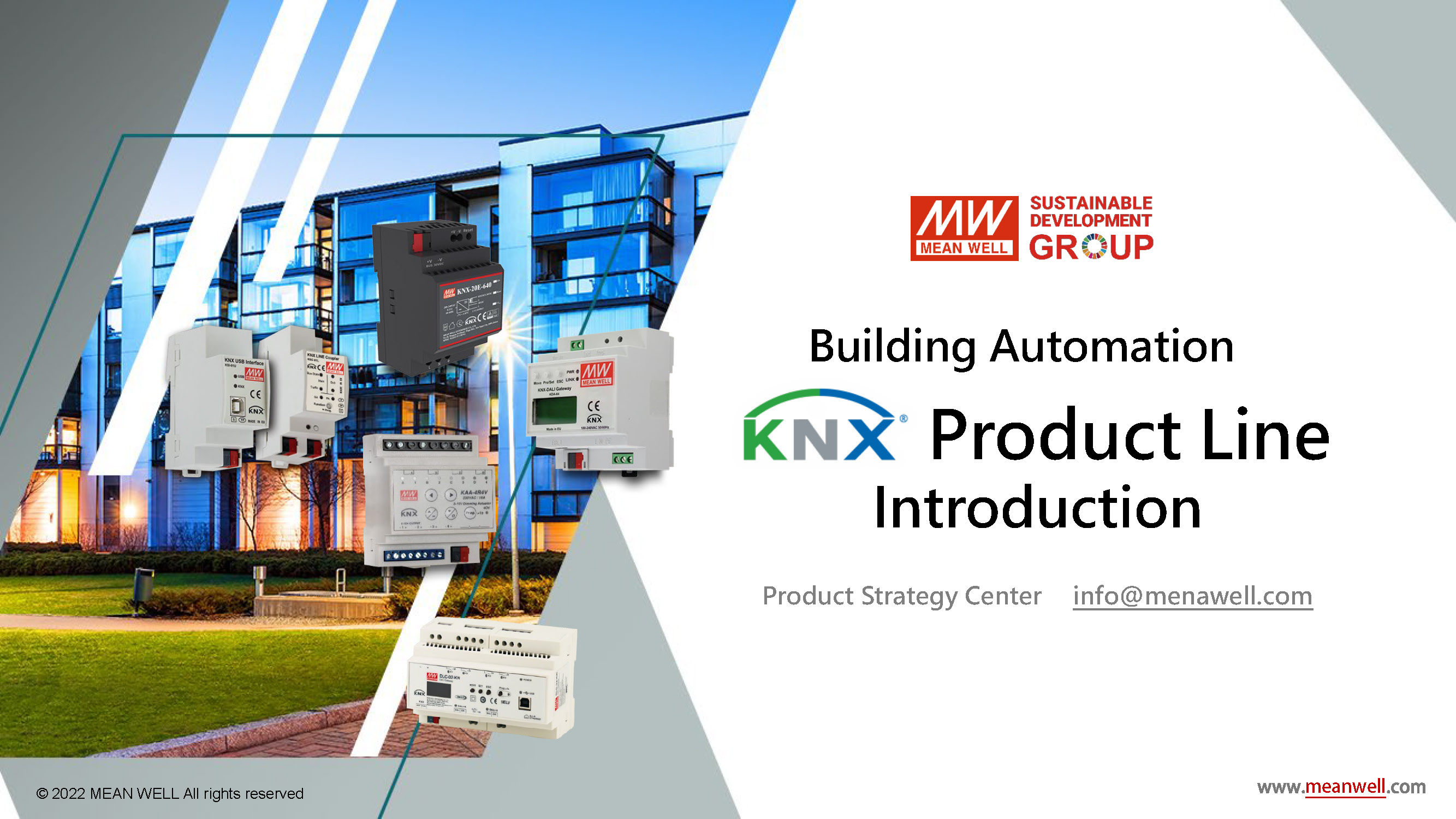 Complete Product Line Introduction
Since the first KNX bus power supply KNX-20E is launched in 2017, MEAN WELL is committed to promoting KNX building automation control technology and has successively launched KNX products that comply with international standards. For example, KAA-8R as the universal switching actuator and KAA-4R4V as the dimming actuator are suitable to use together with LED driver and power supply from MEAN WELL for realizing building control. LCM-KN series and PWM-KN series are KNX direct control LED driver for saving system installation time and cost. MEAN WELL continues to complete the product range for meeting the needs of end customers and system integrators.
New Products
DLC-02-KN
All-in-One Digital Lighting Controller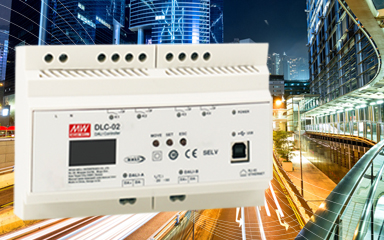 DLC-02-KN adopts Class II with insulated plastic casing and DIN-Rail mounting design(144mm width), which can be quickly installed in the distribution box for easily integrated with other building automation products. It complies with the latest DALI-2 controller (Control device - Part 103) regulation, provides 2 channels of DALI bus output.
PWM-200KN Series
World First KNX Data Secure LED Driver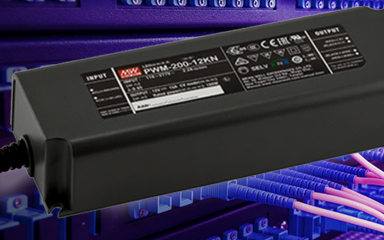 This series is constant voltage driver with PWM style output, which is able to maintain the colour temperature and the brightness homogeneity when driving all kinds of LED strips. Safety approval certified with EN61347/GB19510 and UL8750 is used in all regions. It is built-in KNX interface with Data Secure function to avoid using the complicated KNX-DALI gateway. KNX Data Secure signs and encrypts the communication telegrams on KNX Twisted Pair bus line...
PWM-KN Series
PWM Output KNX LED driver
This series is a constant voltage PWM mode output LED driver, suitable for directly driving various LED lighting strips, while maintaining the stability of the color temperature and the uniformity of the brightness. It has a KNX interface no need to be controlled via KNX to DALI gateway.
Media Center
KNX Data Secure
To fulfil the demand for transmitting data in a secured way, KNX Secure has been developed to tackle current and future challenges regarding cyber security in building automation. MEAN WELL newly released the PWM-200KN, KAA-8R-S and KAA-4R4V-S with data secure functions.
More Information
KNX Product Demonstration —
KNX Power Supply, KNX Devices and KNX LED Drivers for Smart Building
This demonstration gives an overview of MEAN WELL KNX products including the world's first KNX compatible LED CC driver – LCM-25KN. On top of that KNX power KNX-40E-1280D and KNX CV LED driver PWM-60KN are introduced which shows the unlimited possibilities in your smart home control.
KNX DEMO KIT Brochure (PDF)
Building back better with MEAN WELL:
Smart Building Solutions
MEAN WELL is committed to promoting KNX building automation control technology and has successively launched KNX products that comply with international standards. The KNX-40E-1280 bus power supply can monitor the status of the equipment while supplying power. The switch actuator, KAA-8R, can be applied with various MEAN WELL power supplies and LED drive power supplies in building lighting, air conditioning, and blinder control systems.
LCM-KN and PWM-KN are KNX direct control LED drive powers. As the additional gateway is not required, the installation time and fee are saved. MEAN WELL continues to improve the product range to meet the application needs of various building systems and help you rebuild a better home.
More Information
Solutions
Four building automation applications are provided.