Powered by MEAN WELL Partner Zone
About Powered by MEAN WELL
Taking "Powered by MEAN WELL" as a starting point, we are inviting premium clients who agree with our brand spirit, and become "Reliable Power Partners" with us.
We use " Powered by MEAN WELL "(abbreviation: PBM) as our co-marketing strategy to accomplish mutual brand promotion and achieve win-win goals together.
More Information
We choose MEAN WELL because of different reasons. One of our subjects, one of our goals is to provide a product of high quality and basically the main reason...
More Information
Cixi Yuanhui Lighting Electric Co.,Ltd.
Manager / Rain Lin
Through customer's recommendation, this is our first time to cooperate with MEAN WELL. After cooperation, we found MEAN WELL's service is great...
More Information
CooLED Corp.
President / Cliff Wang
MEAN WELL is a honest company. It possesses a superior ability in R&D and equipped with complete safety regulations. Since 2011, we have maintained a perfect partnership with MEAN WELL.....
More Information
LED Selected Products Catalog
MEAN WELL is the leading brand of LED power supplies. We realizes that competition in the LED lighting industry is fierce and customers in various regions are quite scattered. For this, we use "Powered by MEAN WELL" as our co-marketing strategy to promote customers' high quality products and brands to the world together with MEAN WELL.
E-book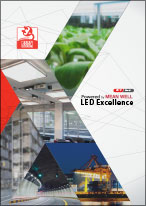 Our Partners

So far, 42 partners have been invited to participate in this joint marketing project.
We sincerely invite all the high-quality customers who agree with MEAN WELL's brand spirit to join us.
For more information, please contact our regional sales team. Thank you!